Ovi Lifecasting: Here's how it works
Posted on 02 September 2009 by Budi Putra
Nokia introduced Ovi Lifecasting, enabling you to update your Facebook status directly from your Nokia phone (this time only from N97 and the new N97 mini). To enjoy this feature, you need the latest beta version of Ovi Maps and the Ovi Lifecasting widget.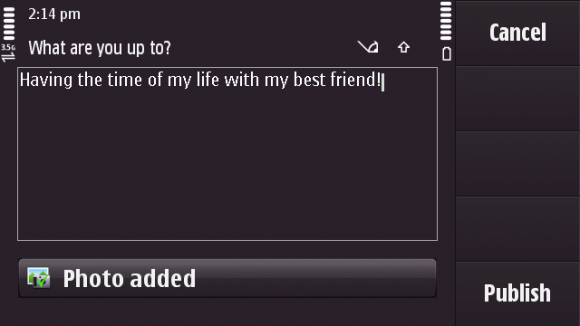 video:
https://www.youtube.com/watch?v=8blPNtqJaeM
"Right from the home screen of your Nokia N97, you can lifecast the street address you are at, and your friends can see your location on a map. You can also share a meaningful location from the nearby places of interest or your favourite place that you have saved on Ovi MapsBeta. To show your friends what a great spot you are exploring, you can take a photo, and attach it to your Facebook post."
http://www.slashphone.com/ovi-lifeca...t-works-026698
cheers!